A Mythic Sensibility
with Dr. Safron Rossi, Core Faculty
A mythic sensibility is one that deepens the events of our lives in relationship to essential archetypal processes. This perspective is rooted in the symbolism and metaphorical expressions of myth and religion because they are taken to be the most direct expressions of the archetypal realm. In this brief talk, Dr. Rossi will discuss the value of myth and metaphor from a depth psychological perspective.
---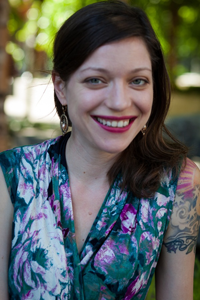 Safron teaches courses on mythology, archetypal symbolism, and scholarly praxis. Her work focuses on Greek mythology, archetypal psychology, astrology, goddess traditions, and feminist studies. For many years she was Curator at Opus Archives, home of the Joseph Campbell, James Hillman and Marja Gimbutas collections.
Safron is coeditor, with Keiron Le Grice, of Jung on Astrology (2017). She edited and introduced a volume in Joseph Campbell's Collected Works based on his Goddess mythology lectures titled Goddesses: Mysteries of the Feminine Divine (2013). She has published articles in Jungian and Archetypal journals and has contributed essays to various volumes including The Soul Does Not Specialize: Revaluing the Humanities and the Polyvalent Imagination, and Breaking Plates: Fracturing Fictions and Archetypal Imaginings. Safron lectures across the US and internationally in Europe, Brazil and Australia.